Physical Education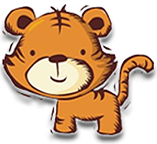 ---
Clanton Elementary School Physical Education

What should you expect from your child's Physical Education class?
Clanton Elementary School provides a curriculum based physical education program that is 35 minutes per day, five days per week. The PE classes are based on a program that develops your child's locomotor, manipulative and stability skills. As the school year progresses, your child will participate in movement games, jump rope, dance, throwing and catching, kicking, hula hoops, soccer, hockey and rhythm activities just to name a few activities. One day per week your child will participate on the playground. Our PE program is dedicated to teaching your child a love of physical activity to prepare them for participation in lifetime recreation activities.

What to Wear
In order to get the most out of a PE class your child must be appropriately dressed with footwear and clothing. Students MUST wear athletic style shoes. For your child's safety we do not allow play in flip-flops, sandals, boots or shoes with heels, clogs, Crocs or ballet flats. Please send your child to school in their PE shoes. The schedule is very busy and the students often come to PE directly from another class. This does not allow time to change shoes. Girls wearing a skirt or dress to school are required to wear shorts under the skirt or dress. If a student is not dressed appropriately for PE, they will not be allowed to play that day. Frequent occurrences of not dressing appropriately may lead to a grade of unsatisfactory (U) for non-participation.

National Standards
The basis for the curriculum is the Alabama Physical Education State Course of Study and NASPE National Standards.
These National Standards guide our program and provides the framework for quality physical education.

Standard 1: Demonstrates competency in motor skills and movement patterns needed to perform a variety of physical activities.
Standard 2: Demonstrates understanding of movement concepts, principles, strategies, and tactics as they apply to the learning and performance of physical activities.
Standard 3: Participates regularly in physical activity.
Standard 4: Achieves and maintains a health-enhancing level of physical fitness.
Standard 5: Exhibits responsible personal and social behavior that respects self and others in physical activity settings.
Standard 6: Values physical activity for health, enjoyment, challenge, self-expression, and/or social interaction.